E4TheFuture helps enable access to energy savings for lower-income populations.
Health and safety barriers create challenges by impeding home weatherization. Increasingly, policymakers and practitioners realize the imperative to tackle these difficult obstacles.
To advance equity, make dwellings safer, and cut down on energy waste, weatherization is a "no-brainer." But who pays?
---
Additional Resources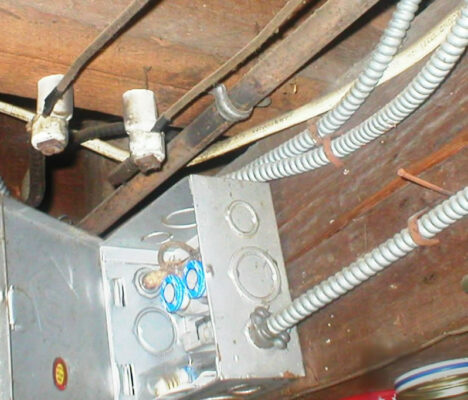 Weatherization Enhancement and Readiness Act, legislation introduced (June 2022) See press release.

Blog: Weatherization Without Walkaways: Change is Coming, But Needs a Push (April 2022)

Weatherization Readiness Fund Guidelines – Intended for WAP grantee and sub-grantee managers (U.S. Dept. of Energy, April 2022)

Health and Safety Issues: Common barriers (National Association for State Community Services Programs – NASCSP); Reasons for Deferrals – with sample Deferral of Service forms, from three states

White Paper: Overcoming Weatherization Barriers: A Survey of Resources to Address Barriers to Weatherization in Homes (Energy Futures Group, 12/20)

HEALTHIER HOUSING = HEALTHIER PEOPLE AND STRONGER MORE RESILIENT COMMUNITIES

(Efficiency For All)

Paper: Health & Safety Investments to Increase Energy-Saving Opportunities (APPRISE, 2018)

Media Coverage, National Public Radio (NPR): A low-income energy-efficiency program gets $3.5B boost, but leaves out many in need (May 2022)

Midwest Examples, Media Coverage: Detroiters can bring down energy costs. But getting homes weatherized isn't easy. (BridgeDetroit, 2021); Missed Opportunities: Lowering Deferral Rates on Efficiency Programs (Midwest Energy Efficiency Alliance, 2020)

Virginia Examples, Media Coverage: Case Study (2021-22; Weatherization Deferral Repair Funds); Regional Greenhouse Gas Initiative funds Housing Innovations in Energy Efficiency / related resources (2021-22); Fighting Climate Change and Heatstroke One Home at a Time (NRDC, 2021); Greenhouse gas pact will open door to weatherization for Virginia households (Energy News Network, 2021)

Massachusetts Examples: Mass Save Pre-Weatherization Barrier Incentive (2022); Expanded HEAT Loan Initiative / Barrier Mitigation Project: Mid-Program Review (E4TheFuture, 2015); Reducing Energy Burden: Resources for Low-Income Residents (Metropolitan Area Planning Council – MAPC, 2022)