September, 2018 — Report by E4TheFuture and E2.
Energy Efficiency Jobs in America illustrates how energy efficiency is one of the nation's biggest employers, a workforce of 2.25 million Americans. The report explores job distribution beyond the top ten states in detail, finding more than 300,000 rural Americans and 35 percent of all U.S. energy workers are among the "faces of energy efficiency."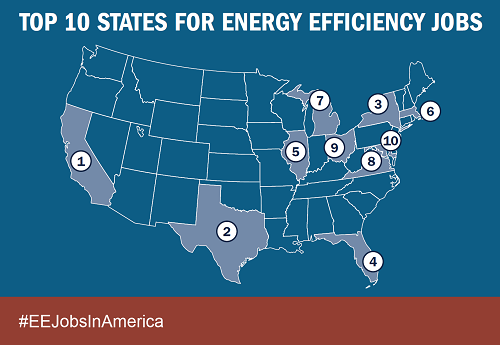 The report includes detailed state fact sheets and breakdowns of energy efficiency jobs to the city, county, legislative and congressional district level. It is based on data from the U.S. Bureau of Labor Statistics and the U.S. Department of Energy, as well as a comprehensive survey of tens of thousands of businesses across the country.