March 5, 2020 — E4TheFuture's President Stephen Cowell and policy associate Andrew Chase participated in NECEC's Clean Energy Day briefing Tuesday at the State Capitol in Hartford, Connecticut. Governor Ned Lamont, Department of Energy and Environmental Protection Deputy Commissioner Vicki Hackett, and Public Utilities Regulatory Authority Chair Marissa Gillett heard from more than a dozen NECEC member companies on topics such as energy efficiency, solar and other incentives as well as transportation and energy storage.
Steve Cowell introduced Governor Lamont by thanking and recognizing him for his ardent support of clean energy, including six years of service on the board of nonprofit Conservation Services Group where he helped to expand the energy efficiency industry.
As noted in NECEC's 2020 Connecticut Clean Energy Policy Priorities, the state is well-positioned to make progress this year to help ensure that "its citizens, businesses and industries can take advantage of the benefits of clean energy." A vibrant clean energy industry will bring investment and jobs to Connecticut and achieve a cleaner, cheaper, and more resilient energy future.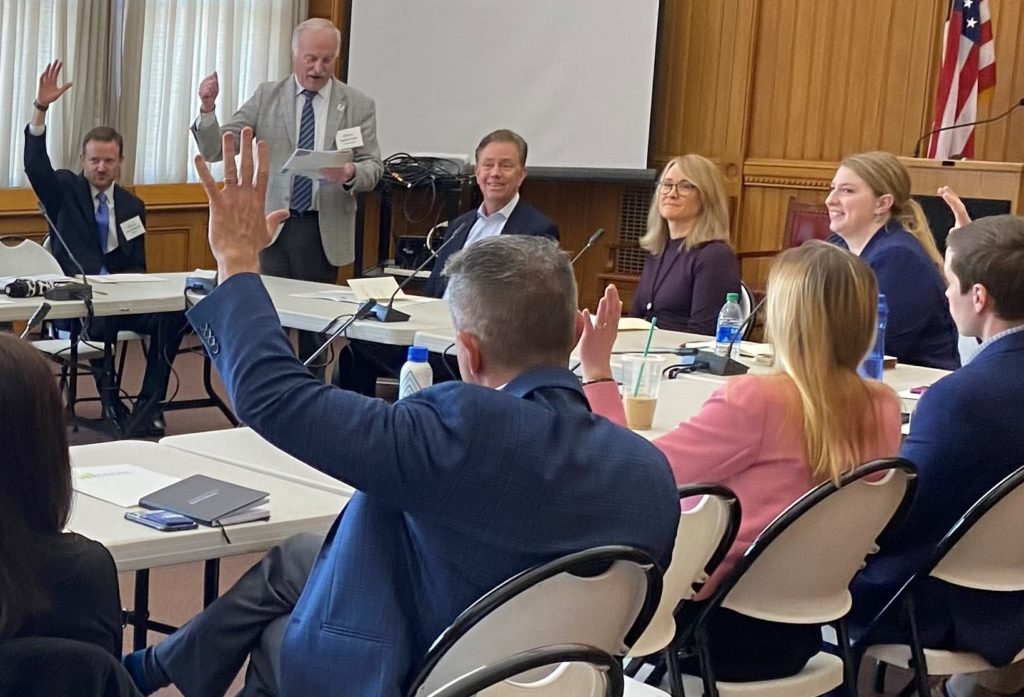 Photos by Sean Burke, NECEC.