October, 2021 — Energy Efficiency Jobs in America details the largest part of the U.S. energy workforce. As we ramp up the clean energy transition in every city, state and region, this new report will provide an important benchmark for measuring progress.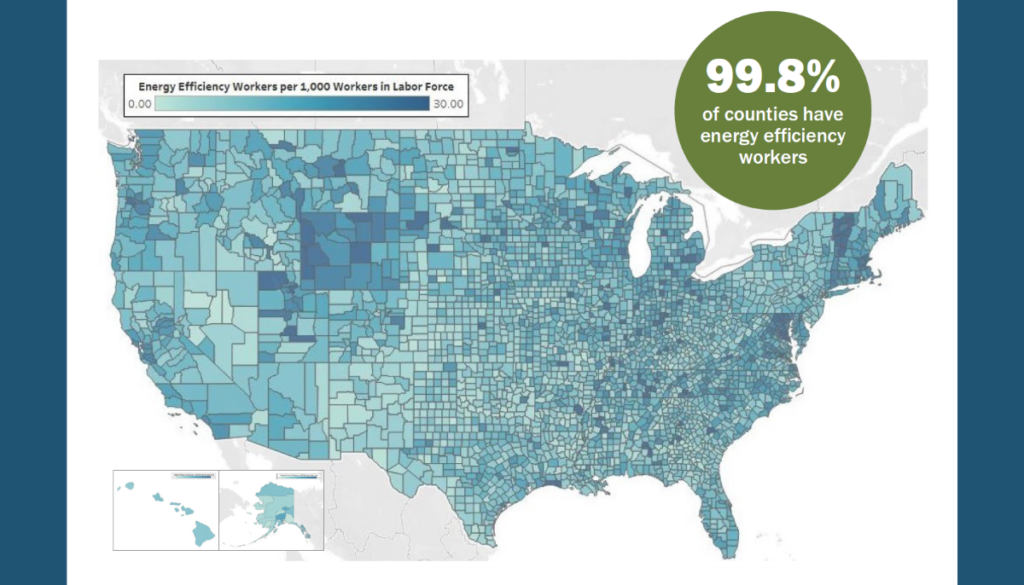 As a proven, steady job creator, efficiency is unmatched. Yet the sector faces challenges that require prioritizing investment, such as workforce development and training.
Data in the report will help you explain how energy efficiency has the breadth and depth to tackle our thorniest issues. Climate, equity, and wage considerations are discussed.
---
Statistics for each state (partial list):
energy sector size comparisons
energy efficiency businesses per state
two ways to see EE jobs recovery from pandemic losses
three quick ways to view EE's potential
percentage of military veterans and construction workers in EE
---
Among new topics in the 2021 report:
workforce development and career paths
climate and economic benefit potential of improving all 111 million residential units constructed prior to 2000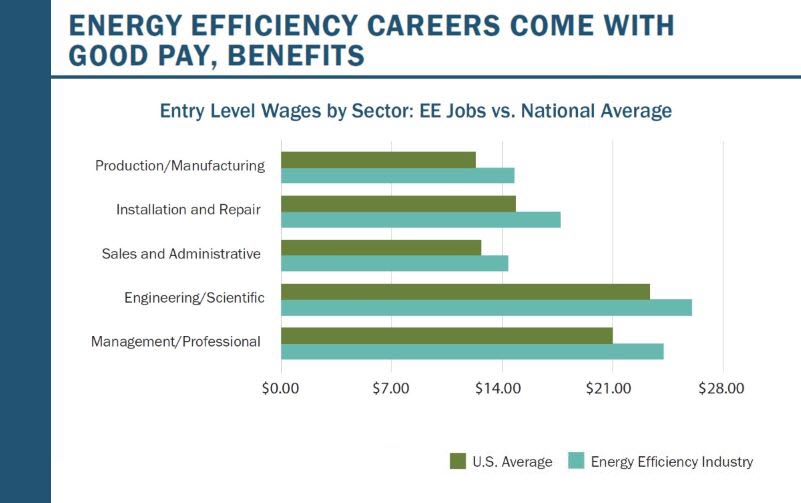 Energy Efficiency Jobs in America 2021 provides detailed state fact sheets with statistics on efficiency jobs by metropolitan area, county, and legislative and congressional districts.
It is based on data from the U.S. Bureau of Labor Statistics using methodology developed for the U.S. Department of Energy, as well as a comprehensive survey of tens of thousands of businesses.
See media release.
See FAQs.