by Carol Harley
October 5 marks a national milestone: the big inaugural campaign proclaiming energy efficiency's powerful benefits. Why now? Energy efficiency (EE) fans and advocates may think you've heard it all before: "Saving energy saves money", "The most efficient megawatts are the ones not used", "Efficiency helps businesses thrive". Beyond slogans, campaign organizers seek to convey the massive magnitude EE now delivers. So join us to celebrate EE's good news and to lift the veil on EE's power.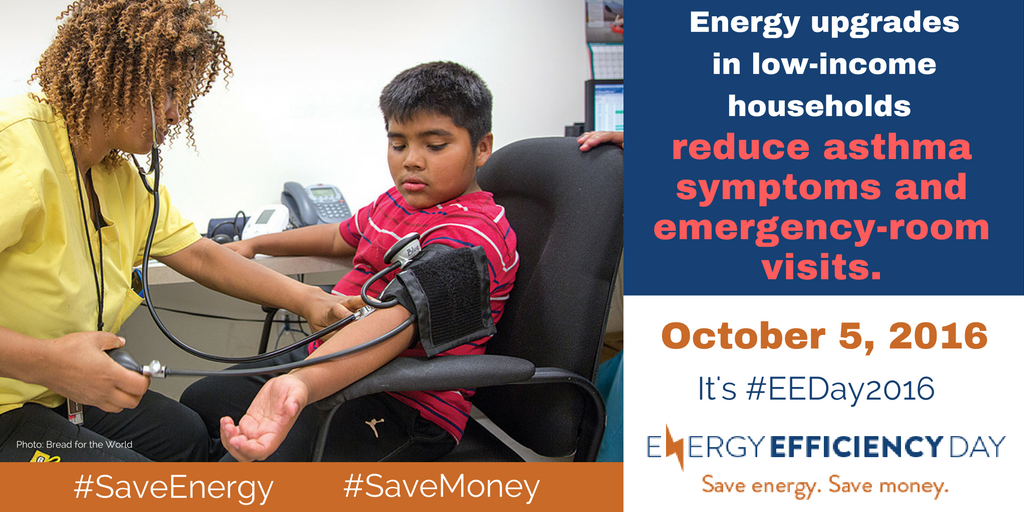 So if you already know that efficiency is the cleanest, fastest, and most cost-effective solution, what's next?
For our #EEDay2016 blog series, E4TheFuture chose to focus on fresh approaches. These have the potential to dramatically increase EE's ability to reach more people, boost health while reducing healthcare costs, and aid in decarbonizing the electric grid.
This year's online campaign inspires participants and social media audiences, and it's only the beginning. The organizing team is already discussing ways to raise the bar for 2017.
–Carol Harley is E4TheFuture's Communications Director